From Italy, with love: A guide to the Italian pasta brands that Italian cooks swear by.
To make a great pasta dish, you need to start with great pasta.
And when it comes to pasta, it's best to stick with tradition—authentic, Italy-imported pasta made from semolina flour, extruded through bronze dies, and slowly air-dried for the best mouthfeel and flavor.
Semolina flour, a coarse flour made from durum wheat, gives the dough its golden hue, inviting aroma, and rich taste. The high protein content also lends the dough resilience and bounce. The bronze dies used for the extrusion, the process of pushing out the dough and cutting it into shape, give the pasta a rough and porous surface that holds the sauce well. Finally, the slow drying process ensures the deep flavors and aromas are preserved.
We've put together a list of the best Italian pasta brands, allowing you to focus on your favorite part—preparing and enjoying the pasta dish. Three years ago, we released the first version of this guide, being the first to cover Italian pasta brands this deep, and we've been refining it based on our findings and your input ever since.
Keep on reading for our picks and tips on how to make the most of them.
The Best Italian Pasta Brands
Barilla
Buitoni
De Cecco
DeLallo
Delverde
Garofalo
La Molisana
Pastificio Morelli
Rummo
Rustichella d'Abruzzo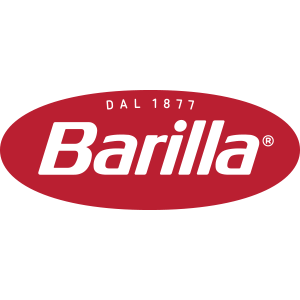 Barilla
Barilla's history dates back all the way to 1877 when Pietro Barilla opened a bread and pasta shop in Parma, a city in Italy's Emilia-Romagna region.
Today, the company is headed by Guido, Luca, and Paolo Barilla, who've grown the 145-year-old company started by their great-grandfather into the world's biggest pasta maker.
Barilla has a wide range of pastas for every Italian and Italian-American pasta dish. Try the pastas in Barilla's Al Bronzo collection—they're made with durum-wheat semolina flour and extruded through bronze dies, giving them a rough and textured surface capable of holding any sauce.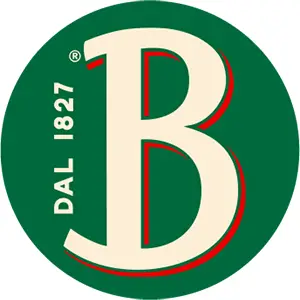 Buitoni
Buitoni is a maker of Italian pasta, pasta sauces, and shredded parmesan cheese whose story begins in 1827 in the small town of Sansepolcro, Italy, where Giulia and her husband, Gianbattista Buitoni, opened a small pasta shop.
Throughout the years, Buitoni has introduced quite a few innovative techniques to pasta-making. For example, Giulia is credited as the first commercial pasta maker to fold vegetables into pasta dough to trick children into eating their veggies. Mamma mia!
Try Buitoni's mixed cheese or spinach and ricotta tortellini. They're undoubtedly some of the best ready-made tortellini you can buy in the grocery store (and a great choice for Pasta in Brodo).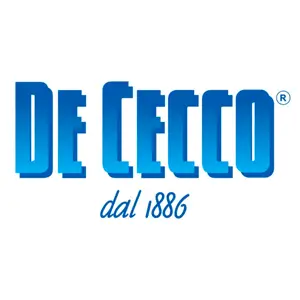 De Cecco
De Cecco, another name that tops our roundup of the best Italian pasta brands, was founded in 1886 by the DeCecco brothers in Fara San Martino, a small town in Italy's Abruzzo region.
Despite growing to the third largest pasta maker in the world, DeCecco still follows its founders' original principles of production and quality: semolina flour, bronze die extrusion, and low-temperature drying which preserves the rich aromas and flavors of the semolina-flour dough.
Try DeCecco's egg pasta collection—with free-range hen's eggs added to the dough, the egg pappardelle and egg fettuccine make for the most delicious Pasta alla Carbonara.
DeLallo
DeLallo's story is a little different from the rest of the pasta brands on our list. Its story began 60 years ago, across the Atlantic ocean, when George and Madeline DeLallo set up an Italian marketplace in the hardworking industrial town of Jeannette, PA.
The DeLallo pasta is made in and imported from Italy. A blend of durum-wheat semolina flour is mixed with local spring water, extruded through bronze dies, and dried slowly at lower temperatures to preserve the golden color and rich flavor of the dough.
If you live stateside, we wholeheartedly recommend that you give it a try—it's more affordable than some of our other picks and can be purchased hassle-free online.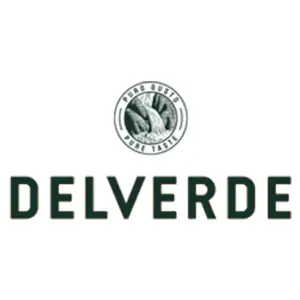 Delverde
Founded in 1967, Delverde is an Italian pasta manufacturer nestled in the heart of the Majella National Park in Italy's Abruzzo region.
Delverde pasta is made from just two ingredients: mountain spring water and durum-wheat semolina. The Italian pasta brand's name, "Del Verde," translates to "From Verde," drawing inspiration from the Verde river's spring water that flows from the Majella mountain's slopes.
The pasta is drawn through bronze dies and dried slowly, at low temperatures. While any Delverde pasta is worth giving a try, our favorites are the pasta nests. Try the fettuccine or spaghetti nests—a great way to cook long cuts with less hassle.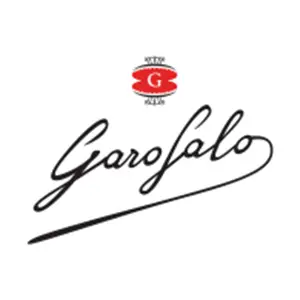 Garofalo
Garofalo was founded in 1789 in Gragnano, a small town in Italy's Campania region with centuries of pasta-making history where the first machine for the mass production of pasta was invented.
These days, Garofalo pasta is a favorite among pasta chefs that's carried by every self-respecting Italian market.
Garofalo's long cuts are among the best we've tried at the Home Cook World test kitchen. Try the bucatini for your Cacio e Pepe or the capellini for a classic light tomato sauce pasta.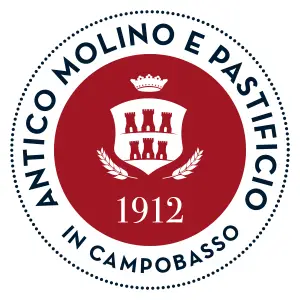 La Molisana
Like other pasta brands on our list, La Molisana's history goes back a long way, to 1912, and is now in the hands of a fourth-generation Italian family business that prides itself on owning and controlling every step in the life cycle of its pasta products: the grain silos, the grain mill, and the pasta factory.
You will find a familiar pattern that produces a great product: the grain is carefully sourced, the flour is locally milled, the water is drawn from the heart of the land, and the pasta is extruded through bronze dies for that rough, porous texture that allows it to hold on to the sauce.
La Molisana pasta is outstanding and is often used for testing cooking techniques and developing pasta recipes by our editorial team. Whenever you see the La Molisana logo on the supermarket shelves, add a package or two to your shopping cart; you won't be disappointed.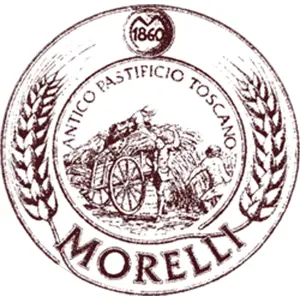 Pastificio Morelli
Next on our list is Antico Pastificio Morelli, a fifth-generation Italian family business whose packaged pasta tastes like no other. Their secret? An ingredient you won't find in the products of any other pasta brand: the wheat germ.
The wheat germ is a byproduct of semolina flour production. It contains a lot of polyunsaturated fats—the heart-healthy kind—which oxidize and become rancid during storage. Its removal makes the flour last longer, but it also causes it to lose much of its earthy aroma, wheaty flavor, and some of its nutrients.
To produce its pasta, Antico Pastificio Morelli incorporates the germ back into the flour before making the dough. When you cook this pasta, it makes your kitchen smell like wheat. It also colors the pasta water slightly green because of the wheat germ.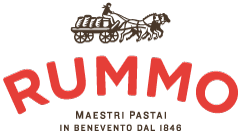 Rummo
Rummo, a family-owned Italian pasta brand, has been making pasta in traditional ways for 175 years.
Founded in 1846 by Antonio Rummo in Benevento, a city in Italy's Campania region, Rummo has survived two world wars and grown to become one of the most celebrated independent pasta makers in the world.
Try the pastas in Rummo's The Classics collection. The mafaldotte, with its curly edges and porous surface, is a unique shape that's great for hearty ragus. And the Spaghetti Grossi Rigati is just perfect for seafood pasta dishes with fish, scampi, or lobster.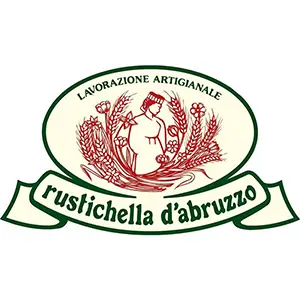 Rustichella d'Abruzzo
The story of Rustichella d'Abruzzo is as much about family as it is about pasta. In 1924, the maternal grandfather of the business' current owners, Gianluigi and Maria Stefania Peduzzi, founded the Pastificio Gaetano Sergiacomo pasta factory in Penne, a small Italian town in the province of Pescara.
A century later, Rustichella d'Abruzzo pasta is still made with the finest quality semolina flour, blended with local mountain spring water, extruded through bronze dies, and slowly dried at a low temperature for that rich flavor and rustic texture that holds sauce like no other.
Stateside, Rustichella d'Abruzzo pasta can be found in a number of Italian markets. Try the penne, a bonafide favorite among the members of our editorial team.
Why You Should Trust Us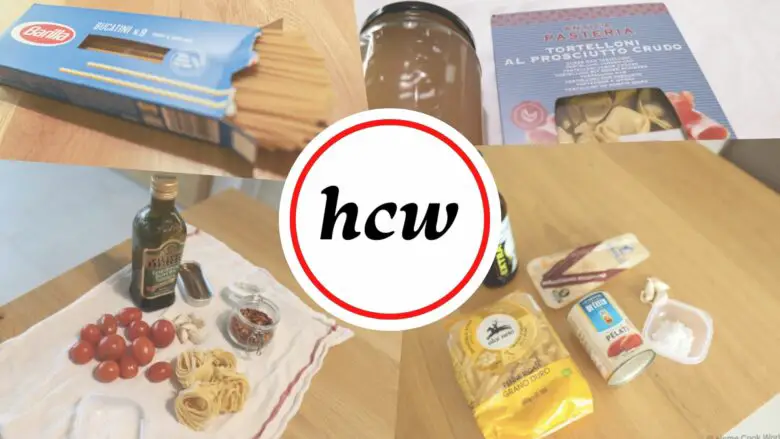 Since our founding in 2020, we at Home Cook World have been bringing you the best Italian pasta brands and developing quick, easy-to-make recipes that help you cook up the most delicious—and traditional—pasta dishes in your kitchen.
Every pasta brand we've featured on our list, we've tried and cooked with.
We first released this guide in August 2020, at a time when in-depth coverage of the best Italian pasta brands wasn't available elsewhere. We followed up with an update in January 2021, introducing two new selections: Pastificio Morelli and Rustichella d'Abruzzo.
This is the third edition of our guide, released in August 2023. Three years after our initial publication, we present our refreshed list of top Italian pasta brands. You might come across many sites mimicking our list, enticing you with lengthy lists of brands. But you're here reading this, which means you know better; you're savvy enough not to get drawn into those long, clickbait-style lists.
Only at Home Cook World will you get honest, unbiased, and well-researched information about why these pasta brands deserve to be called "the best," how their pasta products differ from each other, and how you to use their pastas to make the most delicious pasta dishes for yourself and the family at home.
Who These Italian Pasta Brands Are For
Whether you're a seasoned home cook with a knack for pasta or someone who enjoys a simple spaghetti dinner, every kitchen should have a pack of quality Italian pasta. Of all the varieties in the pasta aisle, those from authentic Italian brands offer the most genuine taste and texture.
Most households already have pasta in their pantry. But if you've been settling for generic or store-brand pasta, or if you've been using a mix of different brands that don't quite capture the essence of Italy, it might be time to explore the best that the Old World has to offer. Just as with wine, the region where the pasta wheat is grown and the methods used in its production can greatly influence its flavor and texture. Authentic Italian pasta brands take pride in their centuries-old traditions, ensuring that every bite transports you straight to the heart of Italy.
So yes, settling for subpar pasta can literally make or break your pasta dishes. A high-quality pasta will hold its shape, absorb sauces better, and provide a satisfying bite with its al-dente texture.
Don't compromise—get the best Italian pasta brands and taste the difference.
Frequently Asked Questions
What is semolina flour?
Semolina flour is a coarsely milled flour made from durum wheat, a hard wheat grown in dry regions that gives pasta its golden color and characteristic spring.
Does semolina flour make a difference?
The type of flour used in pasta makes a world of a difference. Pasta from semolina flour has a golden hue, an earthy aroma, and a rich flavor. Pasta made from all-purpose flour is typically pale, lacks aroma, and tastes bland.
What is bronze-die pasta?
Commercial pasta is made by mixing flour and water in machines to create a dough. The dough is then forced through metal molds, called "dies," in a process referred to as "extrusion." Bronze-die pasta is pasta extruded through bronze dies.
Why is bronze-die pasta better?
Traditionally, all dies were made of bronze, but many pasta manufacturers have moved away from them because they're costlier than dies coated with non-stick film. Bronze-cut pasta is superior because the bronze's rough surface creates a textured and porous pasta. This allows it to grip and soak up sauce more effectively that pasta extruded through non-stick dies.
What makes slow-dried pasta superior to other pastas?
To give pasta its long shelf life, it must be dried after it's made. Slow drying at low temperatures preserves the pasta's rich flavor and earthy aroma. When you buy slow-dried pasta from the store, your pasta dish tends to smell and taste better.
What's the deal with pasta from Italy?
Well, Italy is where pasta originated! Italy has a long-standing tradition of pasta-making, with each region having its own methods and techniques that contribute to the pasta's quality. Not only is pasta imported from Italy the original thing, but nine times out of ten, it's also the best.
How do I choose between different Italian pasta brands?
All of the pasta brands on our list uses semolina flour, is bronze-cut, and undergoes slow air-drying. Try out different brands and shapes until you find your favorites. Once you've settled on your top choices, adapt your recipes to use them!
Are there whole grain options available among these brands?
Many of the best Italian pasta brands offer whole grain, whole wheat, and even vegetable-flour options for those seeking pasta with a higher fiber content.
Which pasta brand do Italians use?
The truth is, there isn't just one go-to pasta brand in Italy. Some cooks prefer local brands from their specific region, while others opt for well-known national brands like Barilla or De Cecco.
You've voted for this post
Leave a comment
Leave a comment