These Greek pita fish sandwiches are a true favorite in our household. Once you try the recipe, I bet you they're going to become yours, too.
For this recipe, I used hake fillet (but you can use cod or any other fish fillet you can find fresh at your local fishmonger's).
Hake fish are members of the cod family who live in Northern and Southern oceans and in depths of more than 3,200 feet. As there are 12 hake species in total, the taste and texture of hake vary. As a whole, hake has a milder taste, gentler texture, and smaller flake than cod.
You're also going to need Greek pita bread. Pita bread is a family yeast-leavened round flatbread that's baked from wheat flour. It originally comes from Greece, but can also be found in most of its neighbouring Mediterranian and Middle East countries. One day, I'm going to make pita bread myself and share the recipe with you folks. Today, I decided to be lazy and bought ready-baked pita bread from a Greek deli nearby.
Last but not least, you're going to need mayo and a handful of capers. I don't know about you, but Hellman's Real Mayonnaise is by far my favorite mayo.
How to Pan-fry Hake Fillet
Grease your frying pan with a little extra-virgin olive oil. You don't really need that much as you don't want the hake to float in olive oil. Instead, you want to pour "just enough" olive oil so that you cover the pan with a greasy and non-stick coating.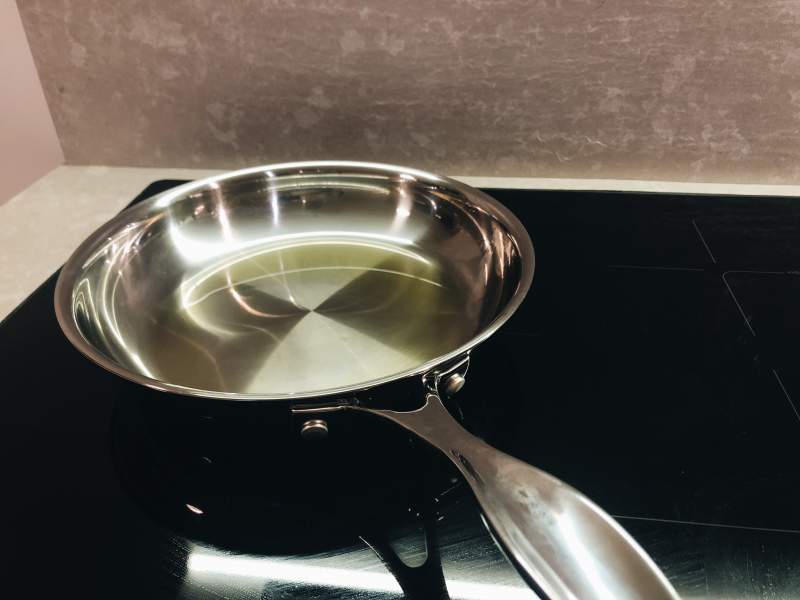 What I do is to pour about 1 tablespoon of olive oil in the pan. I then spread the oil well on the pan with a piece of kitchen paper (then throw it away). That way, I also use the kitchen paper to soak up the excess olive oil in the pan.
Preheat the pan on medium-high heat. The maximum heat on my induction cooktop is 9, so I turned it up to 7. Allow the pan to heat up for a couple of minutes.
Season the hake with Mediterranean sea salt neatly and evenly on both sides. When the olive oil starts to shimmer, it's time to put the fish fillets in the pan.
Don't try to move the hake fillets immediately after you put them in the pan. Instead, allow them to cook for 2-3 minutes on each side—and move them only once, only when you're flipping them over.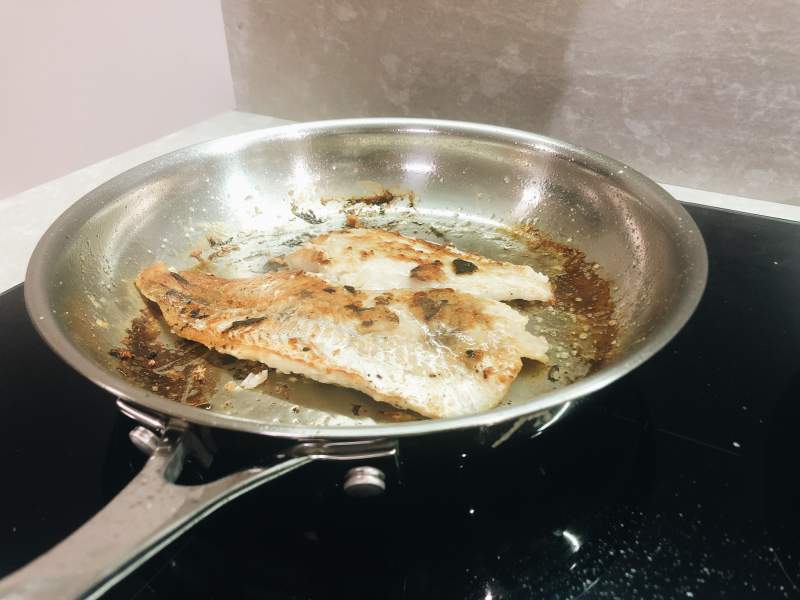 That's the thing about patience and pan-frying, especially if you're using a stainless steel pan. Give the fish fillets enough time to cook on one side, and flipping them over is going to be easy since they won't stick. Start poking them early, and you're going to be in trouble.
Right now, I'm cooking with a 10-inch stainless steel frying pan. I bought 500 grams of hake fillet and it took me two turns to finish pan-frying it. If you have a bigger pan handy (like a 12- or 14-inch one), don't hesitate to use it.
Build The Greek Pita Fish Sandwich
Cut the pita breads in semicircles.
With your non-dominant hand, press down on each semicircle. With your dominant hand and using a chef's knife, slice it open, cutting it almost all the way through.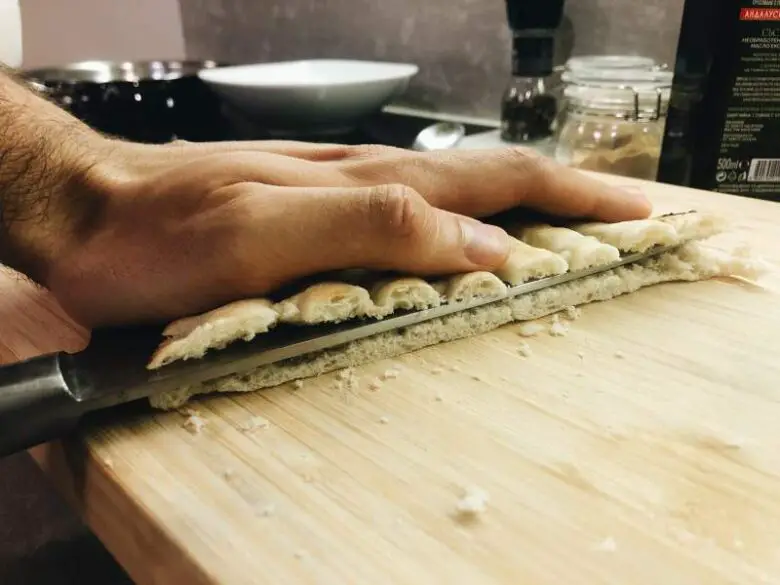 To build the sandwich, smear mayo on the bottom side, top with a hake fillet, sprinkle with a few capers, and close.
Your fish fillet sandwiches are done and ready to serve!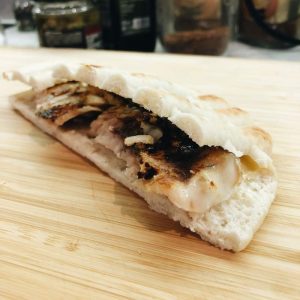 Greek Pita and Fish Fillet Sandwich
Take your tastebuds to Greece's Mediterranean seacoast with this salty, tangy, and subtly sweet pita fish sandwich.
Equipment
Chef's knife

Cutting board

Frying pan
Ingredients  
1

tbsp

olive oil

Extra-virgin olive oil

4

pinches

sea salt

Mediterranean sea salt

500

grams

heck fillet

(Or cod fillet, or any white fish fillet)

4

teaspoons

mayo

I use Hellman's Real Egg mayo

50

grams

capers
Instructions 
Make Pan-Fried Heck Fillets
Grease your frying pan with 1 tablespoon of extra-virgin olive oil, then preheat it for about 2 minutes on medium-high heat.

Season the fish fillets with sea salt on both sides and let fry in the hot pan.

Fry for 3-4 minutes on one side, then turn over.
Build the Pita Fish Sandwiches
Slice open pita breads in two using a chef's knife.

Smear the bottom sides of the pita breads with 1 tablespoon mayo each.

Add one fish fillet to each sandwich and sprinkle with a few capers.