We review this Italian pantry staple, produced by De Cecco from 100% South Italian plum tomatoes canned in tomato juice.
Stroll through the canned tomatoes section at the grocery store, and you'll see a plethora of cans of more than one brand, origin, packaging, and size. If the store is well-stocked, there's a high chance that De Cecco's Pomodori Pelati is one of them.
Apart from making some of the best Italian pasta since 1886, family-owned De Cecco also has a lineup of tomato products.
These 100% Italian tomatoes have been plunged into boiling water, peeled, and canned in 14.1-ounce (400-gram) tin cans, with tabs, along with tomato juice. The tabs themselves are sturdy, get the job done, and won't break off in your hand.
De Cecco's peeled tomatoes are red, plump, and absolutely luscious. They have that sweet, savory, full-bodied flavor that you can only get from fruit grown in the nutrient-rich, volcanic-ash soil of Southern Italy.
The juice the tomatoes are canned in is dense and yummy: not overly sweet, not excessively salty, and definitely not on the watery side. If you pour the contents of the can on a sieve and strain the juice, you could easily whip yourself up a Virgin Mary.
Yes, these tomatoes don't pack as much of a punch in terms of aroma and flavor as a can of San Marzano P.D.O. tomatoes does. Yet, on the flip side, they sell at a reasonable price and taste just as good as you expect them to. Without a doubt, they quickly found their place as a staple in my family's pantry.
All in all, this is a consistently good, reasonably priced product that, after having tested in a large enough quantity and for a long enough time, I'd gladly recommend to my family, friends, and readers.
Look for it in the canned tomatoes or the Italian foods sections at the grocery store. You will recognize it by De Cecco's distinctly blue and yellow colors and the drawing of a country girl from Italy's Abruzzo region carrying wheat stacks, which dates back to 1908.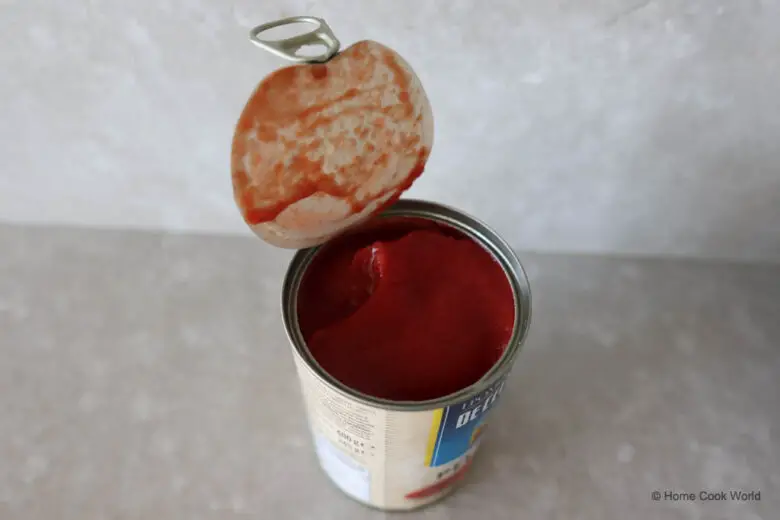 Ingredients List
The ingredients list has just three items on it: peeled tomatoes, concentrated tomato juice, and citric acid. The latter is an acidity regulator and a common ingredient in canned foods, store-bought or homemade.
Citric acid maintains a specific pH level inside the can that kills bacteria, significantly extending the tomatoes' shelf life. The acid can be obtained naturally (that is to say, from lemons) or manufactured synthetically (in a lab). De Cecco doesn't disclose how the citric acid it uses has been obtained, at least not on the label.
Nutritional Value
The average nutritional values per 100 gram serving of this product are:
27 kcal
0.3 g fat, of which 0 g saturated fat
4.3 g carbohydrates, of which 3.6 g sugar
1.1 g fiber
1.2 g protein
0.2 g salt
Though salt is missing on the ingredients list, the 0.02% salt content probably means that there's a certain amount of salt in the juice that the tomatoes are packed in.
Consistency of Quality
One of the biggest frustrations home cooks have with canned tomatoes—as anyone who frequently cooks with them will tell you—is the inconsistency of the product that you sometimes get.
Who likes to crack open a can only to find greenish, unpalatable tomatoes that fail to deliver on the promise of red, ripened, flavorful fruit printed on the front of the label? (Especially if they bought a twelve-pack at the store or just had it delivered to their home.)
So it shouldn't come as a surprise that consistency of quality was a major factor in our book as we gave these canned tomatoes a spin.
For a period of three months, we opened, taste-tested, and cooked with a total of ten cans from different batches as we looked for inconsistencies in quality or taste. To say that my wife and I were impressed with this brand of canned tomatoes would be a major underestimation.
We failed to come across any green fruit—or tomatoes with black spots on them—throughout the duration of our test, a sign that De Cecco has solid quality control practices in place that prevent unripened or near-spoiled produce from ending up inside your can.
Every can we opened had properly skinned tomatoes in consistently dense juice. They made for the perfect pizza and pasta sauce, additions to vegetable soups and hearty stews, and even performed well on their own as the star ingredients of Andalusian gazpacho.
Shelf Life
Once opened, these tomatoes should be stored in the fridge, where they will stay good for up to 3 days. Since the can can't be resealed, make sure to cover it with plastic wrap or transfer its contents to an airtight food storage container.
If a can's been collecting dust in your pantry for a while now, be sure to check out my thoughts on eating canned tomatoes past their expiration date.
Things to Do With These Tomatoes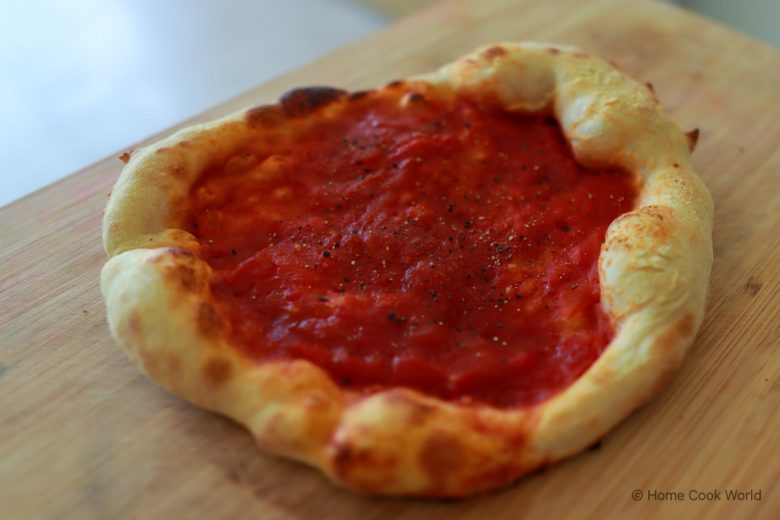 Without a doubt, one of my favorite uses for canned tomatoes is in Marinara pizza, the most traditional and by far the simplest pizza of them all. Make pizza sauce by pouring the contents of the can in a bowl, hand-crushing the tomatoes, and mixing them with salt. Shape the pie, top it with the sauce, and bake till the bottom brows and the crust gets puffy.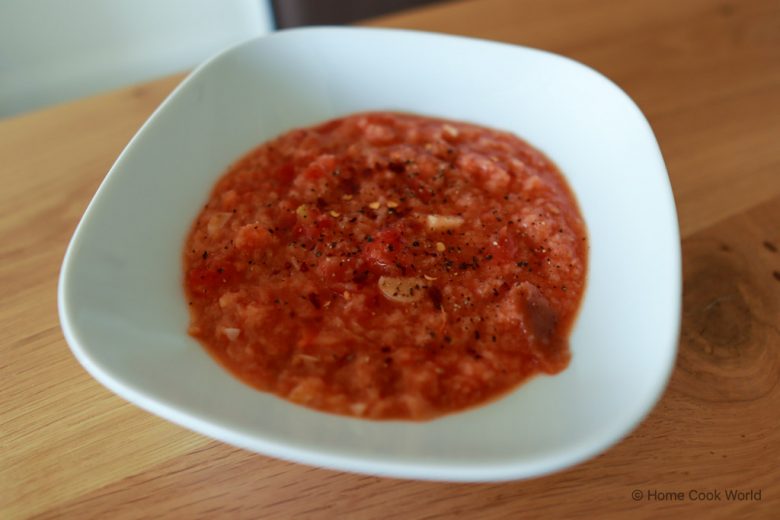 While we're on the topic of minimalist Italian dishes, consider turning a can of tomatoes, a few cloves of garlic, a drizzle or two of extra virgin olive oil, and half a loaf of yesterday's stale bread into Pappa al Pomodoro. This is peasant cooking—or la cucina povera, as the Italians say—at its best.
Last but not least is my staple recipe for penne pasta with tomato sauce, which pairs great with generously grated hard Italian cheese and a hefty glass of dry red wine on cold autumn days.
You've voted for this post
Leave a comment